News
AWARD WINNING!
July 2022
Congratulations to our team member Ben Campbell, who has won #CRCApprenticeships Engineering Apprentice of the Year 2022. Fantastic achievement Ben, we are very proud of you. #Fireitup #Apprenticeships #Engineeringexcellence #awardwinningteam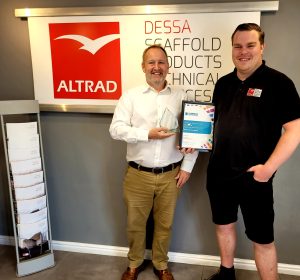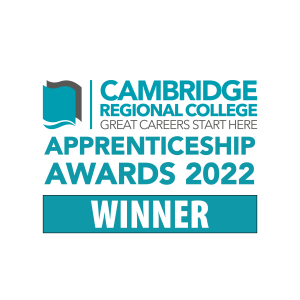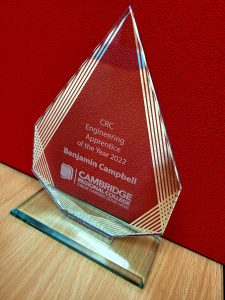 If you want to join an award-winning team, please contact admin@altrad-dessa.com or call Deb on +44 (0) 1480 475297.
WE ARE RECRUITING!
June 2022
As part of our current recruitment drive, we are delighted to welcome Joel Ebanks as Assistant Engineer. Joel joins our expanding Engineering team and brings with him a first class honours degree in Product Design, and is excited to bring his creativity to DESSA. He can be contacted via joel.ebanks@altrad-dessa.com.
To support our continued growth, we are looking to recruit: Structural Engineers and CAD technicians – up to £60K
Temporary works experience, Autodesk knowledge. Ambitious, with an ability to work to deadlines within a vibrant design office.
All positions are full-time, with a generous employment package.
To talk to us or for further information please contact admin@altrad-dessa.com or call Deb on +44 (0) 1480 475297.
DESSA are a part of the Altrad group of companies, a leading global supplier of industrial services and construction equipment.
NATIONAL APPRENTICESHIP WEEK
– 8th February 2021
It's National Apprenticeship Week – have you met our Engineering Apprentice Ben Campbell? Ben's been with us for just over 2 years and is already making a significant contribution to the team at DESSA #NAW2021 #teamworksolutions #training #apprenticeships #CRCApprenticeships #engineering #careers #BUILDTHEFUTURE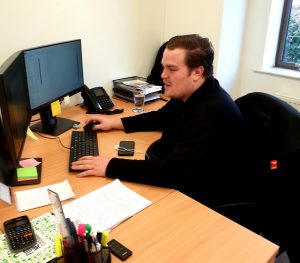 CONGRATULATIONS
– November 2020
Finally some good news and proof that babies take no notice of a global pandemic….huge CONGRATULATIONS to our Design Engineer David Lesiw and family on the birth of their beautiful baby boy Dawson on the 18th of November.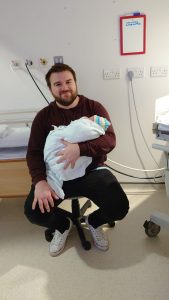 COVID-19 UPDATE
October 2020
The impact of Coronavirus (COVID-19) continues and as such, we wanted to share with you our Business Continuation Plan and how we aim to support you.
The health and well-being of our staff and their families is a priority so we have instigated a social distancing plan which involves measures to keep our staff and customers safe. Engineering, office and our warehouse remain open and operational as usual, all employees can be contacted during normal office hours. We will continue to monitor the Government's advice in terms of home working but we can assure you that all of our team remain fully functional with all the necessary equipment to continue to deliver our usual service to you, with minimal disruption.
As you will appreciate part of our service often includes site visits and face-to-face meetings. To avoid the need to meet or travel during this crisis DESSA will strive to use technology, including video, mapping and conferencing to maintain the support you require. We appreciate that these are confusing and difficult times, but we want to reassure you that we are still here to support you and your business.
DESSA hope you are staying safe and healthy and we look forward to working with you in a Covid19 free future. General enquiries :- Transport and Administration contact Admin, Engineering contact Engineering or to talk to a member of staff telephone +44 (0) 1480 475297.
Contact us for further information.